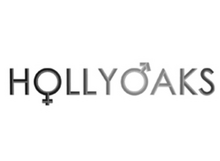 Hollyoaks: Freshers Is an online web seires that follows the new students from the main show Hollyoaks It also marks the returns of Lee Hunter and Bombhead.
Freshers is a 2010 online drama following the lives of the fresher students before they begin at Hollyoaks Community College. Like The Morning After the Night Before, several characters' social networking websites were created. This time using Facebook. The series featured the return of  Lee Hunter, and debut of new characters such as Jamil Fadel, Leanne Holiday and Doug Carter. It also starred Charlotte Lau, India Longford, Texas Longford and Dave Colburn and Rhys Ashworth. A return also featured Bombhead.
Information To Be Added.